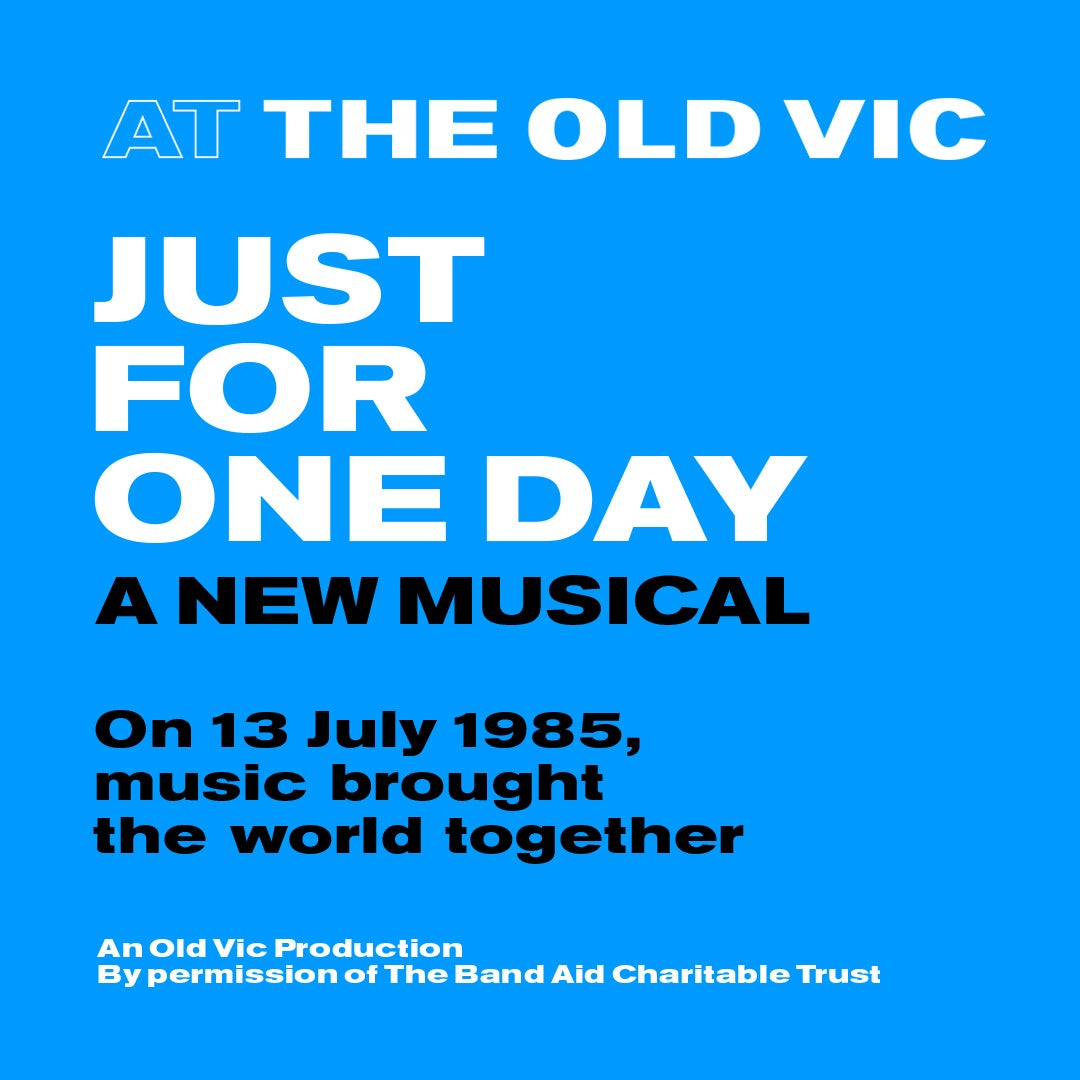 Billets pour

:
Just For One Day
2
Billets

,

ven, 2 fév 2024
Just For One Day
Ceci est une toute nouvelle offre que nous vous proposons - il est déjà possible de réserver des billets pour cette offre et les informations en français seront bientôt disponibles.
'We can be us, just for one day' - Relive the day music brought the world together. "Just For One Day", the new musical in London's West End, is the story of the legendary Live Aid concert at Wembley Stadium and the people united by it.
10% from the sale of all tickets will be donated directly to The Band Aid Charitable Trust.
Itinéraire
Old Vic Theatre
Adresse
103 The Cut, Londres SE1 8NB
Service Client

+33 1 77 51 34 00
Vous avez besoin d'aide pour votre réservation ? Nous sommes là pour répondre à toutes vos questions.