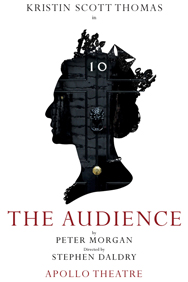 The Audience
Au Apollo Theatre
Prix à partir de € 77.90
The Audience is about Elizabeth II and her audience with twelve Prime Ministers of UK.

Stephen Daldry is directing the world premiere of Peter Morgan's The Audience.

For sixty years Elizabeth II has met each of her twelve Prime Ministers in a weekly audience at Buckingham Palace - a meeting like no other in British public life - it is private. Both parties have an unspoken agreement never to repeat what is said. Not even to their spouses.

The Audience breaks this contract of silence - and imagines a series of pivotal meetings between the Downing Street incumbents and their Queen. From Churchill to Cameron, each Prime Minister has used these private conversations as a sounding board and a confessional - sometimes intimate, sometimes explosive. In turn, the Queen can't help but reveal her own self as she advises, consoles and, on occasion, teases.

From young mother to grandmother these private audiences chart the arc of the second Elizabethan Age. Politicians come and go through the revolving door of electoral politics, while she remains constant, waiting to welcome her next Prime Minister.
Fantastique
5.0
1 les avis de nos clients
A VOIR ABSOLUMENT!
Helen MIRREN est fantastique mais les autres acteurs et actrice sont tout aussi bons! La Reine d'Angleterre depuis son plus jeune âge jusqu'à 2013... qui démontre en tous points sa supériorité face à ses Premiers Ministres divers et variés et qui conclue : "¨Pour comprendre comment la monarchie a survécu, n'étudiez pas ses monarques, observez plutôt ses Premiers Ministres!"
Fantastique
5.0
1 les avis de nos clients
Informations sur le lieu
Informations sur le spectacle
Soirées
Monday to Saturday 7.30pm
Matinées
Wednesday and Saturday 2.30pm
Joue de
2015-07-21
Joue jusqu'à
2015-07-25
Durée du spectacle:

Itinéraire

The Apollo Theatre is situated on Shaftesbury Avenue in the West End of London, close to Piccadilly Circus tube station.

Regardez la carte