Trier par
Top 10
Prix
Suggestions
A - Z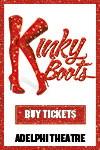 Kinky Boots
Kinky Boots est le succès à talons hauts de Broadway, un spectacle qui réchauffe le coeur ! Et il arrive enfin à Londres ! Avec des chansons signées par l'icône pop récompensée de Grammy et Tony awards, Cyndi Lauper, cette célébration musicale traite des amitiés que l'on découvre et de l'idée qu'on peut changer le monde en changeant sa façon ...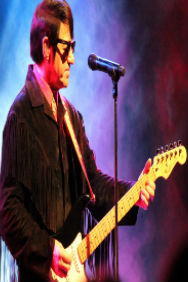 The Roy Orbison Story
Get ready for a musical journey in time as this magnificent cast deliver a perfect combination of classic solid gold hits and contemporary genius.